Post Magazine Profiles COPILOT!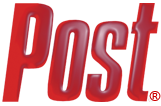 Our story is spreading.
Post Magazine has recently published a glowing and thorough profile piece about COPILOT. Click through for an in-depth look at how we met, how we work, and how we think. Post also took the time to sit down with partner Jason Menkes to discuss trends in music and sound for branding in its recent SWOT analysis.