The Next Generation of Creative Music + Sound
Strategy + Soul
We understand the value of collaboration. We reach inside your project and find its beating heart. We glean the strategy before selecting our tools. We navigate you through all facets of music production from creative consultation to composition + sound design to post. We use our versatility, experience and relationships to build the best team for your needs. We've been at it since 2008 and get better each day. Join us.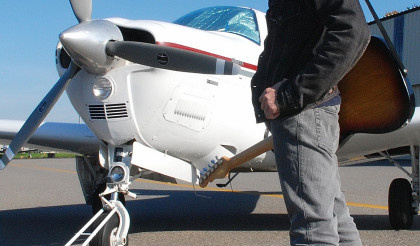 "Can you imagine buying clothes without knowing what the weather or occasion was? Or having a problem with your car, bringing it to the mechanic and saying you have $200 no matter what?" 
Industry blog postPerspective catches up with Ravi on the risks and rewards of running a business. Read the whole interview here.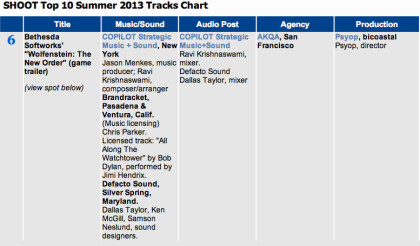 The buzz for Bethesda's "Wolfenstein: The New Order" keeps building and we were thrilled to learn that our work on the trailer was listed as #6 on SHOOT Magazine "Top 10 Summer 2013 Tracks Chart" in their Music & Sound issue.
We've had a long and productive relationship with the Association of Independent Commercial Producers, so it was a special moment for us to be honored at this year's show for our work on Dishonored. And what a year to win. Fellow honorees were Beck, who rearranged Bowie for Lincoln, and Jimmy Cliff's work for VW with Tru Sound NY. Not bad company to keep, eh?