On 19, Jan 2011 | In News |
The twisted minds at VCU Brandcenter are back with another campaign promoting the Association of Independent Commercial Producers (AICP) Show & Next Awards Call For Entries! This year the advertising graduate students have created a series of tounge-in-cheeck case studies to prove that All Art is Advertising. Michaelangelo and Leonardo Da Vinci are featured in the first two spots and the campaign moves to France for the third.
On 19, Jan 2010 | In News |
January 19, 2010
"We had to destroy the village in order to save it." The Association of Independent Commercial Producers call for entries to this year's award show was sounded with a hysterical challenge to stop the most dangerous clichés in advertising…. Babies and Puppies! COPILOT not only scored the campaign film but provided the über-sweet music for the fantastic Cliché Ad Machine. Create your custom saccharine commercial, save and share!
On 12, Jun 2009 | In News |
June 12, 2009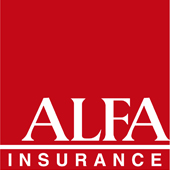 We've worked with the creative talents at Lewis Communications in Birmingham for years, but we were thrilled when they called us for their first collaboration with COPILOT. Especially since their latest campaign for Alfa Insurance included three music-driven comedy spots: "Transform" "BiPlane" "Up To"