COPILOT Continues Relationship with Pop!Tech
On 10, Nov 2013 | In News |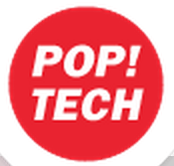 We've been excited to develop a continuing partnership with the innovative PopTech community, once again providing the music for this year's gathering in Camden, Maine. And once again, this piece is another great collaboration with our friends at The Proton.Here's our latest piece, a composition inspired both by the idea of "Sparks of Brilliance," and by the metallic art pieces that are featured throughout.
Here's our warm and bustling piece for the "City Resilient" conference:
And here's the charming and adventurous piece that scores the visual adventure of last year's "Towards Resilience" gathering.